Welcome to the Zimmer Neuroimaging Lab
Welcome to the Zimmer Neuroimaging Lab
The Zimmer Neuroimaging Lab is interested in understanding neuron-to-astrocyte communication in neurodegenerative disorders, aiming at deciphering precise mechanisms and developing innovative therapies. The laboratory comprehends a multidisciplinary team conducting translational research. We collaborate with an extensive network of scientists worldwide and we are committed to scientific training in the neuroscience field.
Wagner Brum, a Medical Student and PhD Student at the Graduate Program in Biochemistry, was selected among students from all-over the globe to participate in the ISTAART Student Volunter Program. In...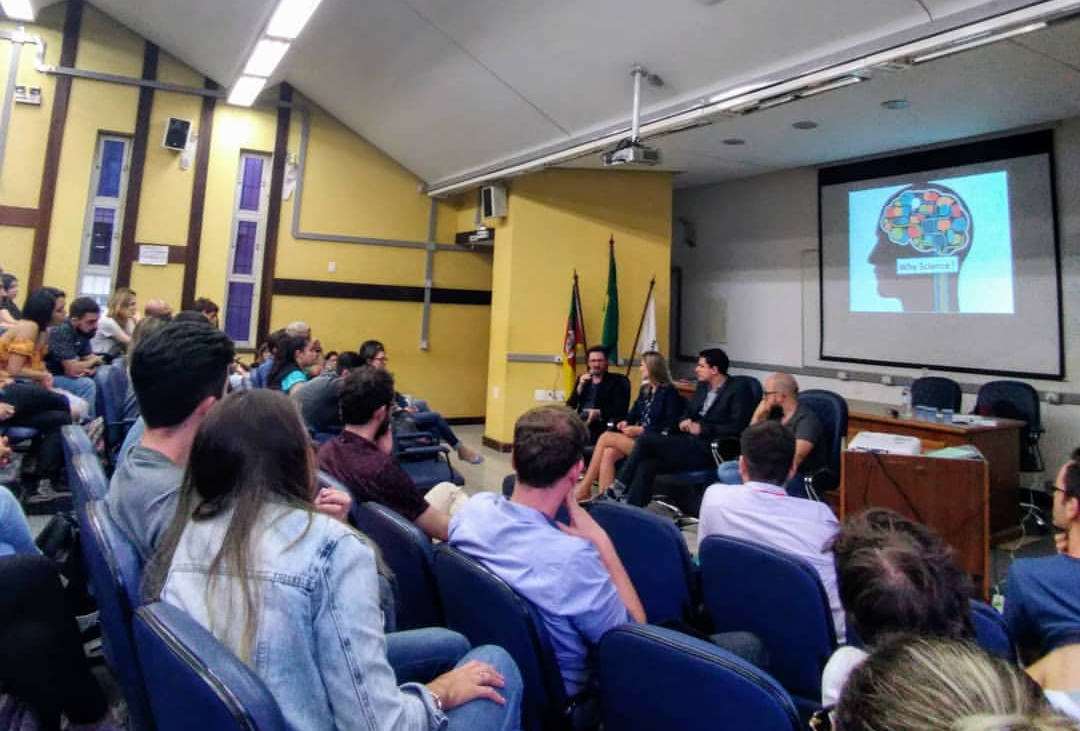 Seminars in Brain Disorders
Initiatives
The Seminars in Brain Disorders is an annual meeting that invites international researchers to discuss the state-of-the-art of brain disorders with Latin American undergraduates, graduates and researchers.
Around The World
Calendar
July 22, 2020
Liga de Neurologia e Neurocirurgia – UFRGS
Porto Alegre, Brazil
June 25, 2020
Universidade de São Paulo
São Paulo, Brazil
June 24, 2020
Universidade Federal Fluminense
Rio de Janeiro, Brazil
May 19, 2020
IX Semana Acadêmica CABiot-UFRGS
Porto Alegre, Brazil
December 09-11, 2019
Yale-Capes SBS
Porto Alegre, Brazil
Thank You To Our Partners